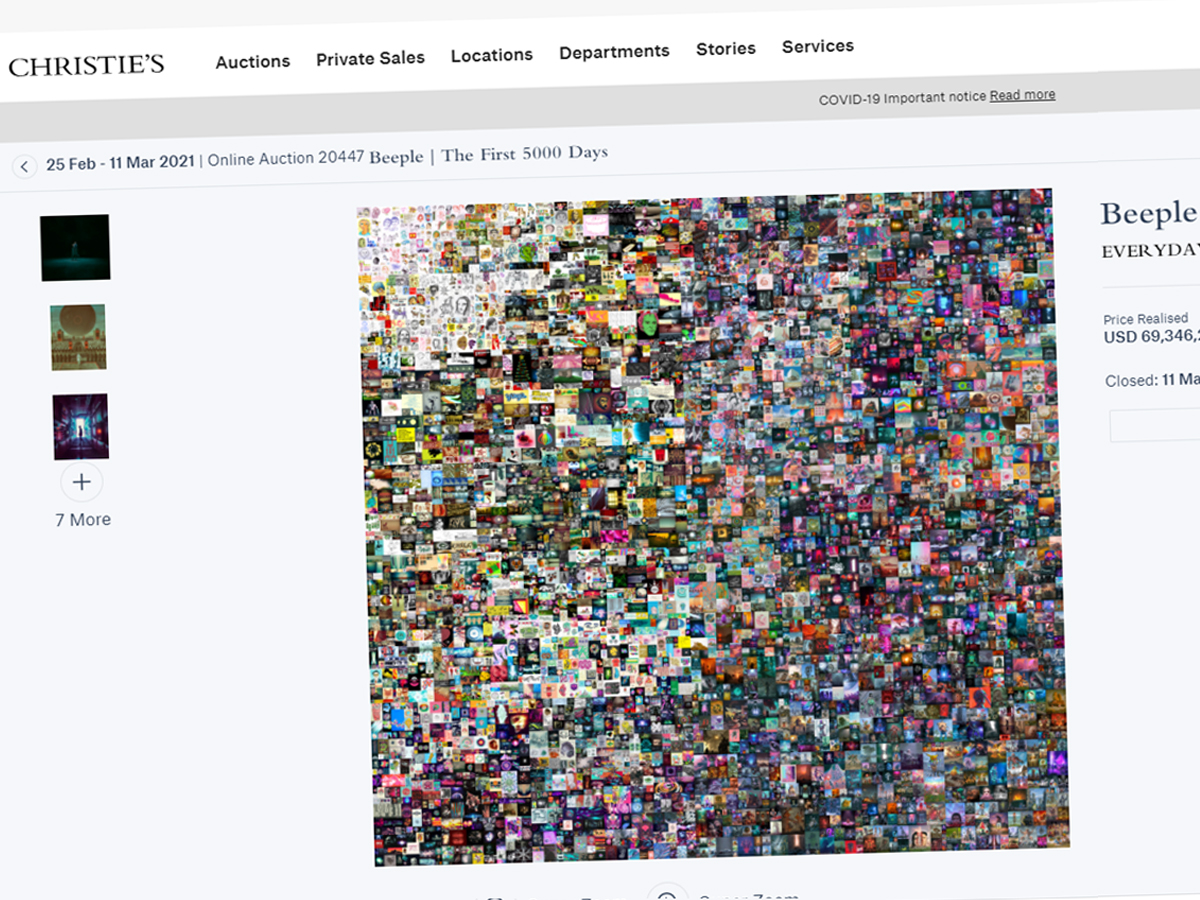 A jpg file has sold at auction for £50million at auction house Christie's first ever digital only art auction.
The piece by artist Beeple, was started in 2007 and is a collection of thousands of daily images created by the American Graphic Designer. It has been given the title "The First 5000 Days".
What is a jpg?
a jpg file is a digital image file format featuring compressed image data, allowing for smaller file sizes. This makes the transportation and storage of these files much more efficient.
A jpg record breaker
Not only has this jpg file fetched $69million, it is claimed an amazing 22 million people watched the sale at Christie's Auction House via livestream. It also puts artist Beeple in the top 3 most valuable living artists.
Other digital pieces up for sale
With the popularity rising in the sale of NFT's (non-fungible token) other sales of digital files have grown. Musician Grimes has sold digital artwork for $6million. Other NFT's currently up for auction include Twitter founder Jack Dorsey's first tweet up for grabs, with bidding currently around the £2million mark.
What is a NFT?
A NFT or non-fungible token is essentially a digital token of authenticity and offers ownership of the work. This means that the piece can still be shared online and the original artist can still hold the copyright and reproduction rights.
A record of who owns the token is then stored on a ledger know as a blockchain. This can also contain information regarding contracts between the owner and producer, meaning they can still take a cut from future sales.