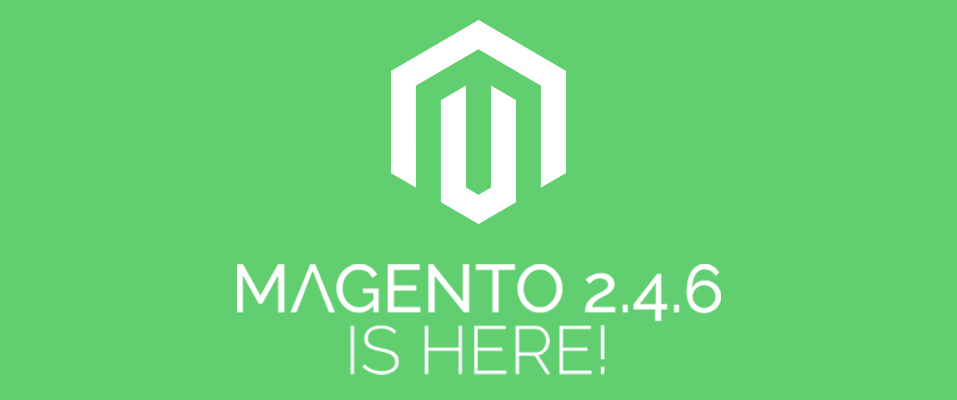 Magento 2.4.6 has today launched across the globe. The new update is a feature release containing new features, enhancements and security and bug fixes.
This release includes over 300 quality fixes and enhancements to the previous version and has introduced support for PHP 8.2.
Security Enhancements
The release has included 8 security fixes as well as a number of security improvements such as:
Requiring email confirmation when admin user email addresses change
Updated admin logs to enable better auditing
ReCAPTCHA validation improvements at checkout
Magento 2.4.6 Platform Enhancements
The release of the latest Magento update has seen a number of platform enhancements:
Support for PHP 8.2 has been introduced. This enables better performance and stability for your eCommerce website. Alongside this PHP 7.4 support has been removed in accordance with Adobe's depreciation policy.
OpenSearch 2.x support has been added offering an alternative to ElasticSearch for powering the Magento product catalog.
Improved import performance, up to 100,000 record per minute, using a new REST API endpoint. This API endpoint offers the same functionality as the Magento admin import feature.
Updates to accessibility on Magento's PWA (Progressive Web App) store front experience.
Adobe I/O events for Adobe Commerce. This captures event data, such as orders from the website, and exposes them to Adobe's new app builder. Developers can use this to build app capability for a variety of business use cases.
Cache improvements, the full page cache is no longer flushed after order fulfillment, unless the ordered product becomes out of stock. This should help with front end performance for your customers.
Upgrade to Magento 2.4.6?
We will be rolling out updates to our client's websites over the coming weeks, to allow them to make the most of these new improvements. If you are looking to upgrade your Magento 2 website to the latest release, or want to start a brand new Magneto 2 project, get in touch with us.
Call 01484 506220 or email [email protected] and one of our Magento 2 specialists will be in touch to talk about your e-commerce requirements.