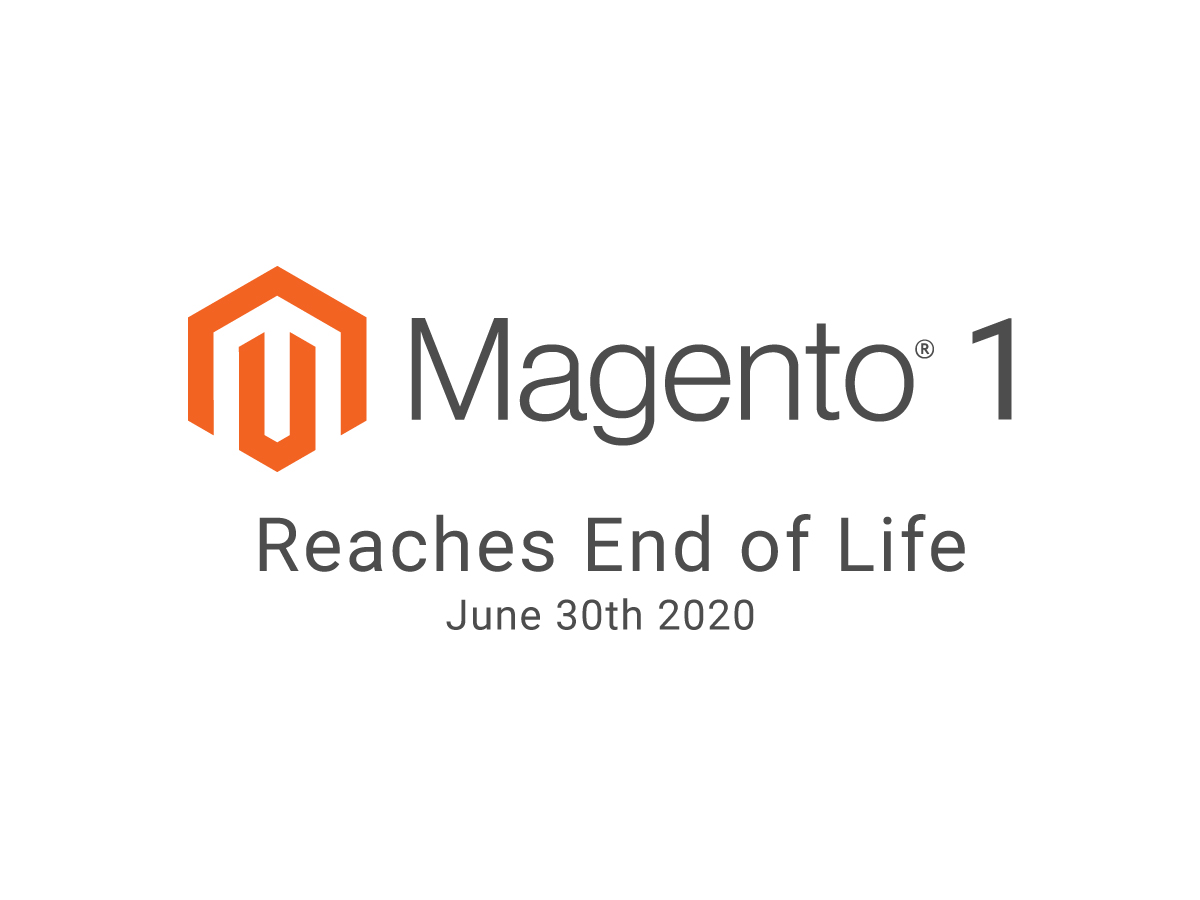 E-commerce platform Magento are terminating support for e-commerce websites built within version 1.x.x at the end of June 2020.
Websites that haven't migrated to Magento 2, will no longer receive security patches and updates from 30th June 2020, as Magento 1 reaches end of life. This may see your website at risk from security breaches, and the possibility of non-compliance for PCI.
What is Magento?
Magento is an e-commerce / online shop platform that started development early 2007. It quickly became a popular choice for customers wanting to sell online. Magento 2 was released in 2015, re-built from the ground up and offering better caching, performance and reliability.
The platform is feature rich, enabling an out of the box experience that is hard to beat. A superb community surrounds Magento, with thousands of extensions to the core functionality available to handle all sorts of requirement. Whether it be shipping, payment methods, email marketing or other complex integrations, this platform can handle it.
How do I check which version of Magento I'm on?
You can check which version of Magento your e-commerce website is running, by logging onto the Magento Admin / Dashboard. Scroll to the bottom of the page. The version your website uses, is normally displayed within the footer area.
My website uses Magento 1, What should I do?
The 30th June deadline won't immediately mean your website is insecure, and it won't simply stop working either.
What it does mean, is that you will no longer receive updates for the platform. Over time, it may become susceptible to malicious activity. The payment industry had initially said that Magento 1 stores would not be considered PCI compliant. Some larger players have since retraced on this, and offer a route to PCI compliance.
Most of our customers have been planning their shift to Magento 2 for some time. Many have already been migrated successfully by our team. Ultimately for anyone that is still on Magento 1, you will at some point need to migrate to Magento 2. The sooner you can make this move, the better. Magento 2's features make it formidable. Delaying the inevitable may see a decline in sales volume, and rankings, as rival businesses move to the platform.
We offer a comprehensive migration service for new and existing customers. Contact us to find out more.