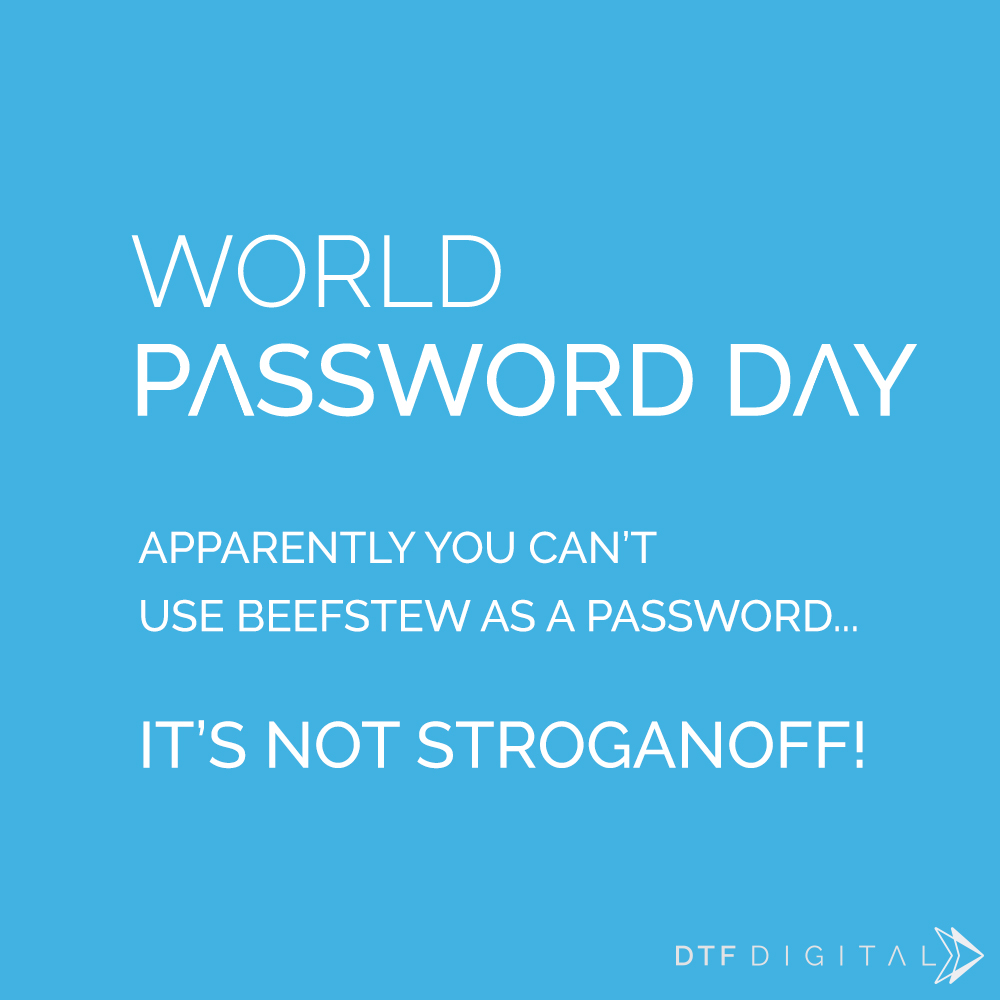 We all know that it is important to protect ourselves and our data. How many people will admit that their password for something important is currently "abc123" or "password123"?
For something trying to protect us from the world of cyber criminals, many often overlook the importance of choosing a secure password.
World Password Day – When is it?
World Password Day is held on the first Thursday of May, this year falling on May the 5th. It was invented by Intel. The idea behind such a day, is to promote the idea behind choosing a strong safe password for things such as:
Banking Apps
Government Gateways
PCs/Laptops
Social Media Platforms
Email Accounts
Tips for a "strong" password
Don't make it easy for cyber criminals to steal your data, utilise a "strong" password.
Make it lengthy, use at least 12 characters.
Use a mixture of upper and lowercase characters
Add in some numbers and symbols such as *!+>£
Keep it random, a jumbled up variation of the above.