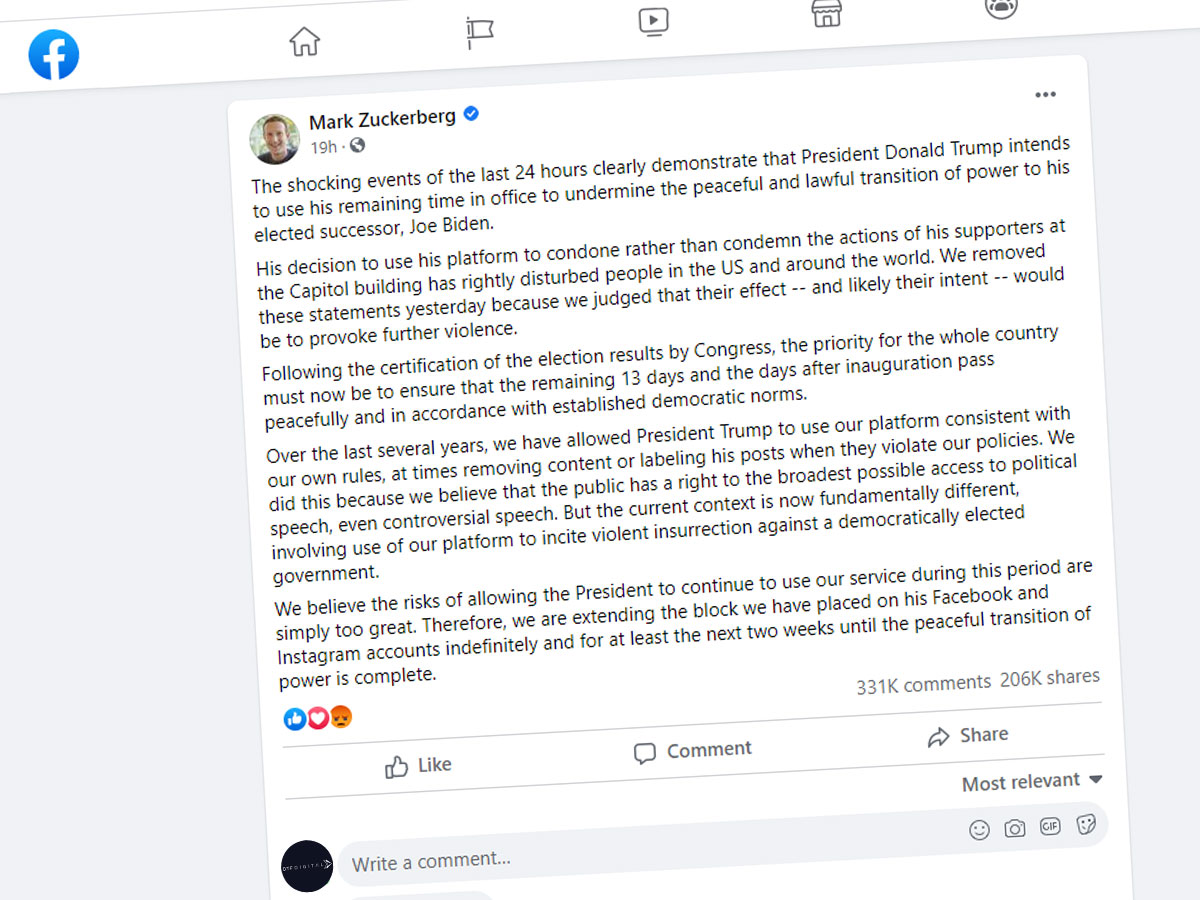 Social Media giants Facebook have banned American President, Donald Trump, from its platforms until at least the end of his presidency term on Jan 20th 2021 when President-elect, Joe Biden, will take office.
Why have Facebook banned POTUS?
The ban sees his account suspended on both the Facebook and Instagram platforms, after the president was seen to use his social media to urge on pro-Trump protestors, who stormed the capitol building, in the nation's capital city, Washington on Wednesday (06/01/21). The protests resulted in 4 people dead, staff evacuated from the building, clashes with armed riot police and smoke grenades released.
Mark Zuckerberg, Facebook's CEO said in a post that "President Trump used his platform to condone rather than condemn the actions of his supporters at the Capitol building has rightly disturbed people in the US and around the world. We removed these statements yesterday because we judged that their effect — and likely their intent — would be to provoke further violence"

He continued to explain the results of Trump's action would see a ban on the social media platforms "We believe the risks of allowing the President to continue to use our service during this period are simply too great. Therefore, we are extending the block we have placed on his Facebook and Instagram accounts indefinitely and for at least the next two weeks until the peaceful transition of power is complete."
Have any other Social Media platforms banned Trump?
Social media Platform, Twitter, locked The President's account for 12 hours, claiming that whilst they saw that the POTUS' tweets could cause "risk of harm", they would only issue a permanent ban from the platform if the account continued to break their codes of violation.
The tweets posted by POTUS were deleted and Twitter have confirmed that access to the account has been restored, although have said "he is on his final warning" for breech of rules.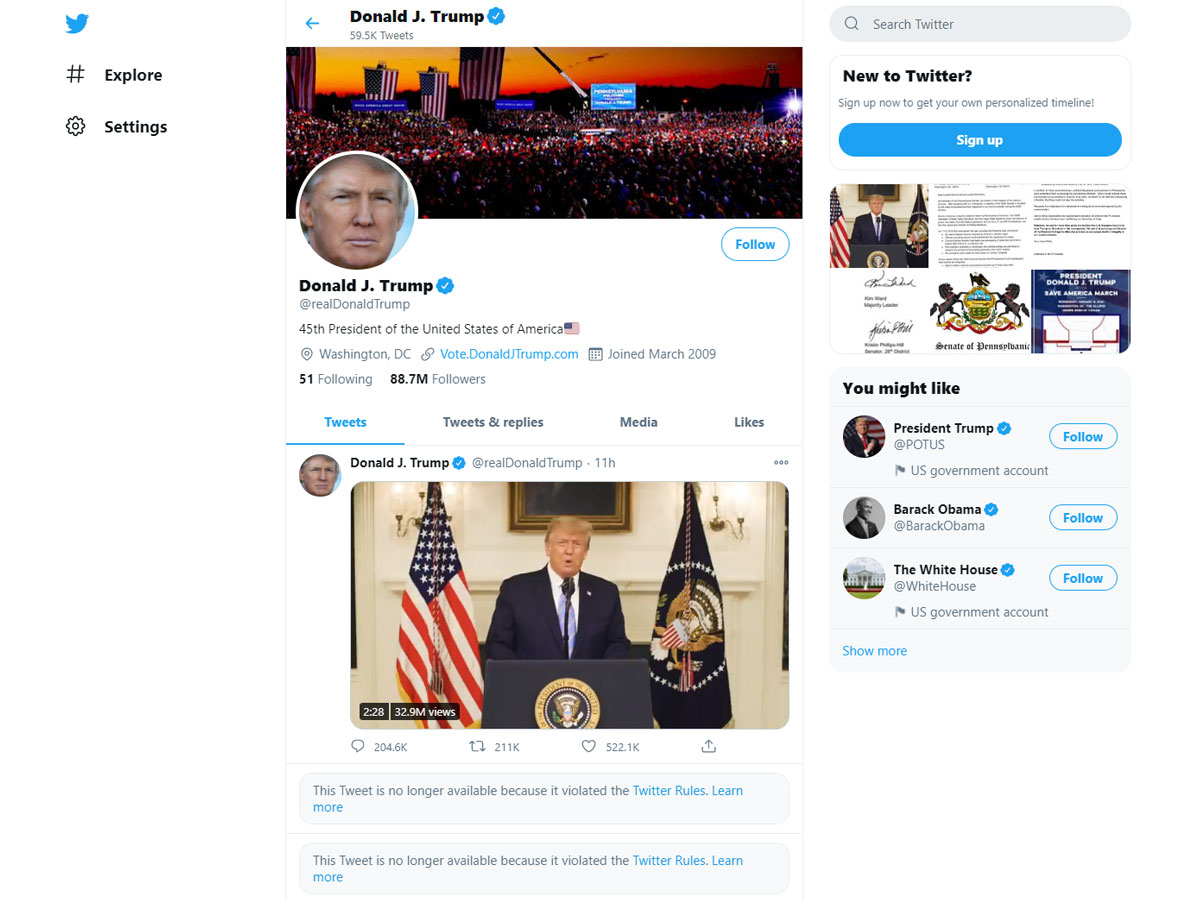 Social channels Snapchat, YouTube and Twitch also removed content from the President's accounts and or placed temporary bans on his accounts.
*Since this article was published Twitter and many other popular social media platforms have banned Donald Trump from using their services, due to repeated violation of their terms and conditions.