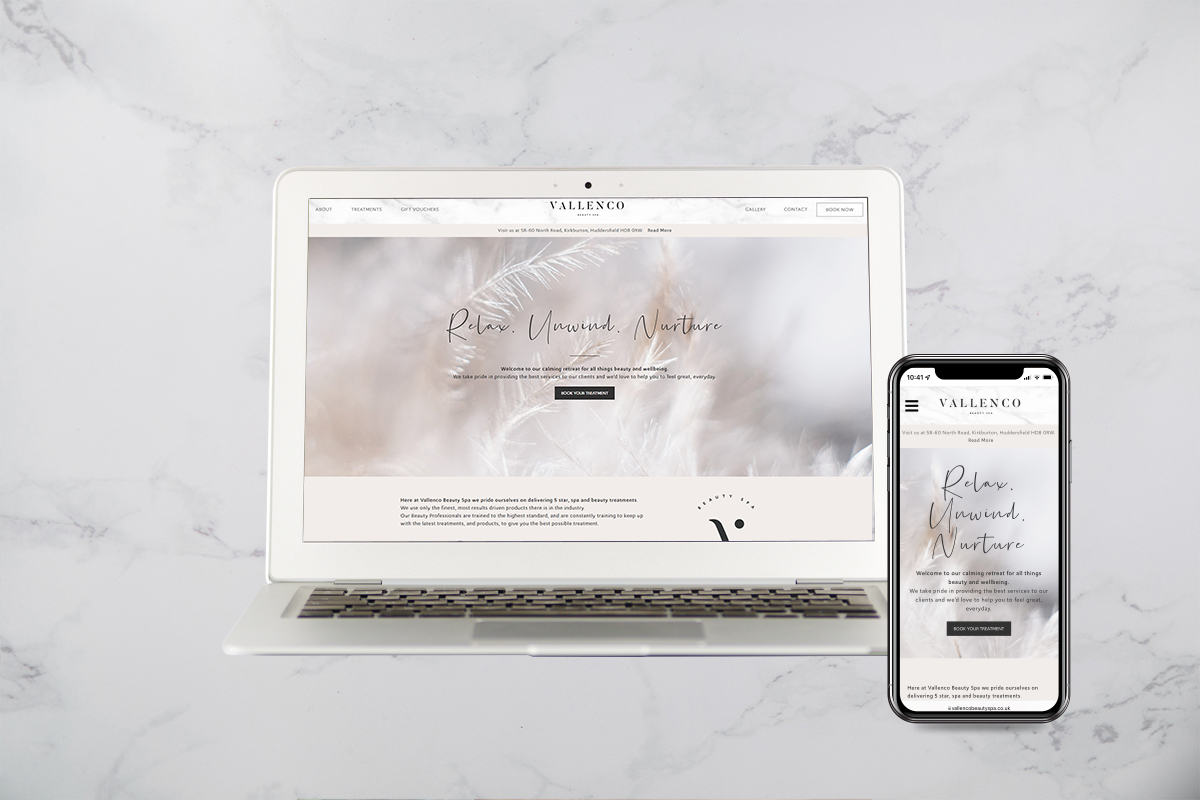 We are delighted to announce the launch of the Vallenco Beauty Spa website. Working with the company's new brand we've created a online presence, to reflect the soothing and calming experience customer's will feel when visiting the spa.
The WordPress website features full treatment listings, the opportunity to purchase gift vouchers and book appointments online. Alongside this the website offers and insight into the daily goings-on at Vallenco, via a gallery linked to the instagram platform.
We look forward to working with the team more on their online marketing, starting with a drip email campaign.