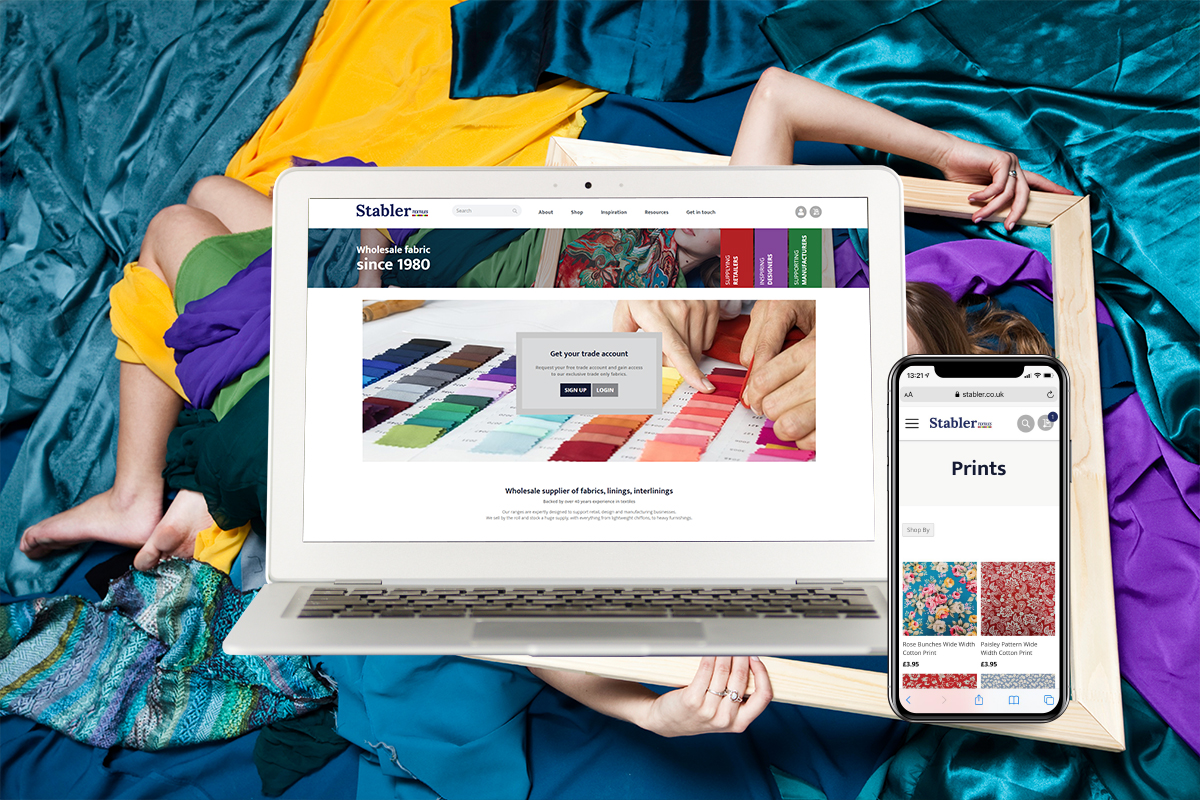 Magento 2, it's our bread and butter and we've just had another Magento Ecommerce website go live. The site for textile wholesaler, Stabler Textiles is a Magento 1 migration. Basically we've managed to pull the data from their old eCommerce website and migrated it seamlessly into the newer platform. As you can imagine this causes less headache all round. It dramatically reduces the amount of admin time needed to get products ready for the new website.
The new website features a modern UX design and a powerful, feature rich admin area. This allows Stabler Textiles to manage their online orders exactly as they need. Due to their business processes and variable pricing structure, we've implemented a quotation system. Clients can receive a more definitive price on their fabric rolls based on size, weight etc.
We've also integrated a trade application platform which allows Stabler Textiles to manage their customers effectively.
Can Magento 2 help my business?
There are many ecommerce platforms on the market including WooCommerce and Shopify. Magento 2 offers a broad range of capabilities to meet the demands of a range of shop sizes and complexities. It also allows for complex bespoke integrations allowing your ecommerce site to do exactly what you want/need.
Magento 2 is a good platform for companies that are growing and want to have an infrastructure in place that can support their business going forward. It can accommodate a high volume of products, connects to marketplaces such as amazon and ebay and integrates with a large number of finance payment gateways including Klarna, Laybuy and Clearpay.
What can we say, its an Ecommerce powerhouse. Speak to us if you interested in building your business on Magento 2!