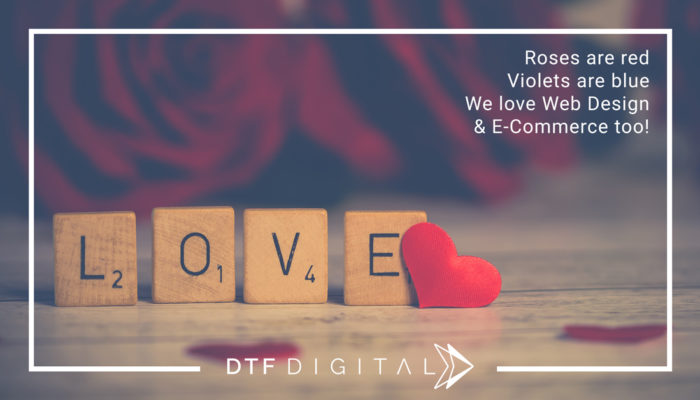 It's Valentine's Day, February 14th – a day where love is spread by the bucketful, partners exchange cards and gifts and romances blossom.
So today, we would LOVE you to spread some LOVE. Follow new people on social media, love posts on Instagram, Share posts on Facebook, retweet or like a tweet – let's love each other a little more and help spread the word.
We would LOVE it if you could LOVE us!
instagram.com/dtf.digital
facebook.com/dtfdigital
twitter.com/DTFdigital

Or if you've worked with us in the past, please leave us a Google review:
Comment on social, or DM us and we will show you some LOVE back.