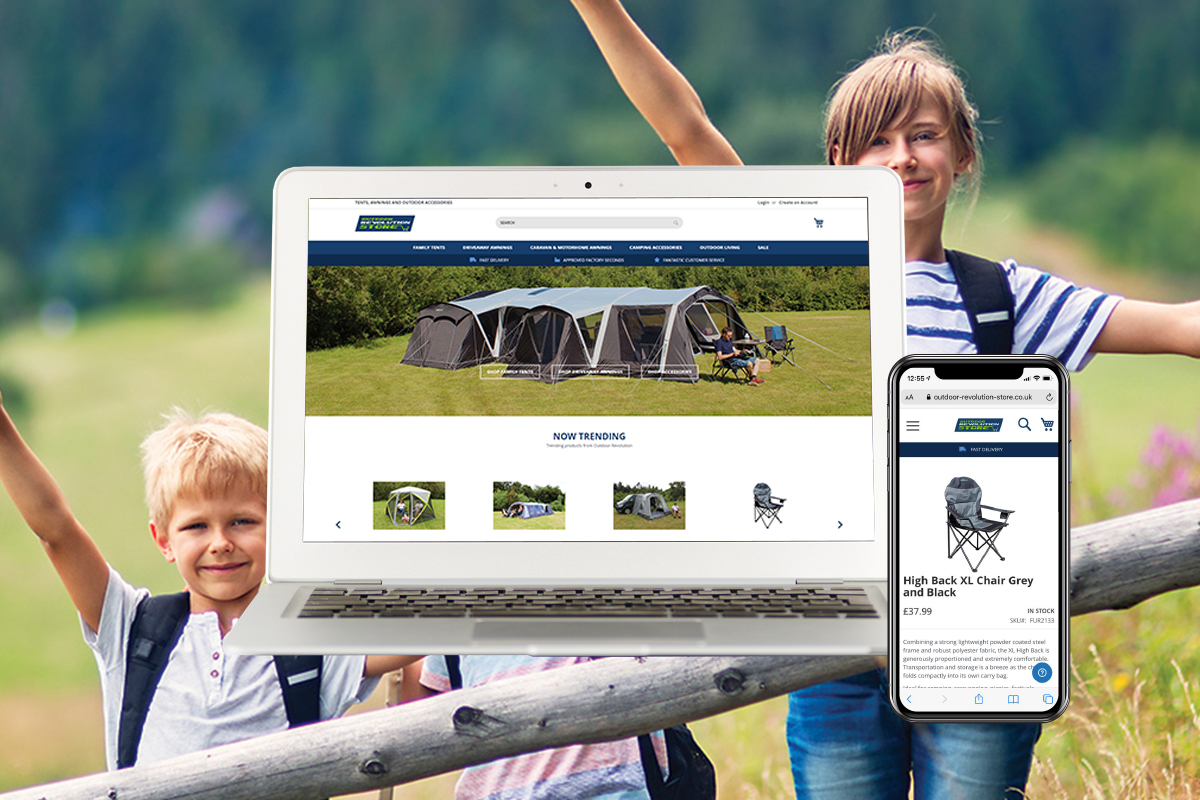 The brand new Magento 2 ecommerce website for Outdoor Revolution is now live, featuring some of their market pioneering range of awnings, family tents and camping accessories.
We've worked with Outdoor Revolution for a number of years on their online strategy, building them websites that integrate with internal systems and creating bespoke applications to allow multiple systems to communicate in order to manage prices, inventory and availability.
The new website is a first of its kind for Outdoor Revolution, allowing retail customers to buy direct from the manufacturer, across a range of specially selected products.
Magento 2 offers an robust admin area, allowing the team at Outdoor Revolution to add new stock to the website as often as they like, as well as offering custom field options, categorisation, multiple images/videos, shipping matrix options, promotions…we could go on all day!
We can honestly say from personal experience that their range of family tents are amazing, having recently upgraded to the Kalahari PC 7.0. It has so much space and was easily erected, dismantled and packed, thanks to it's air frame technology.