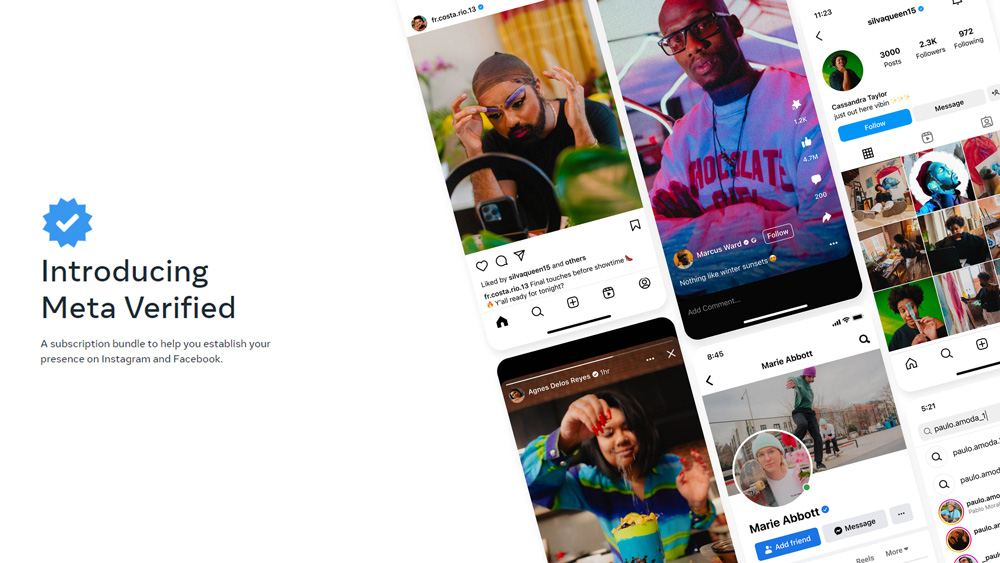 Meta Verified is the new service from social media giants Facebook and Instagram. For a monthly subscription fee users will receive a verified badge to reduce the risk of impersonation. The new service has been compared to Elon Musk's, Twitter Blue, which offers users a blue tick to verify them, for a monthly fee. This didn't go down too well with Twitter users in November 2022 which saw #BlockTheBlueChecks trending and celebrities shutting down their profiles. There were reports Twitter Blue had recently been u-turned, as celebrities who deny paying for the service, have had their blue ticks reinstated. It was later suggested that blue ticks were reinstated to accounts with a million or more followers, but the mystery continues, what is Elon up to?!
The Meta service has been available in other countries accross the globe since the beginning of 2023 and it will be interesting to follow its introduction in the UK and its success rate amongst users.
How do I sign up to the new subscription service?
Users of Meta Verified will need to be 18 years of age and provide the social media platform with a form of official ID to get started. In some instances you may be required to provide a "selfie" video and prove your account meets a minimum activity level. The service is due to begin roll out over the next few weeks and will cost from £9.99 a month. Some UK users can access the feature now so it's worthwhile checking if you want to enroll. It's also looking likely that each platform will require a separate subscription, so the costs may start to mount up, if you have several Facebook and Instagram accounts. Visit the offical website to signup to the service.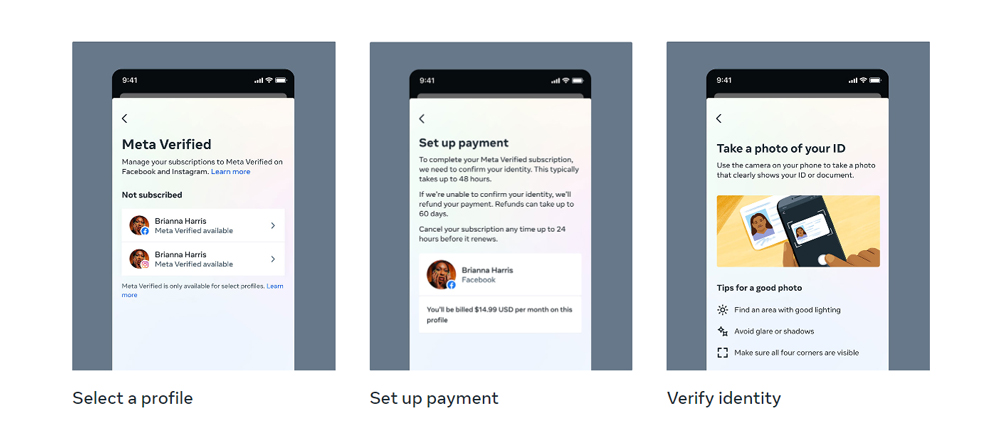 Why will Meta Verified help?
Meta have announced that as part of the service they will be monitoring subscribed accounts and checking for impersonators and fakes. A verified badge, showcased on your profile, will allow followers of your accounts the peace of mind that they are following the right accounts/person. Subscribers to the services will also have access to an account manager who they can discuss issues and problems that may arise. Alongside this users of Meta Verified will also receive exclusive features on the platform, such as exclusive stickers on stories and reels and 100 Facebook stars a month.