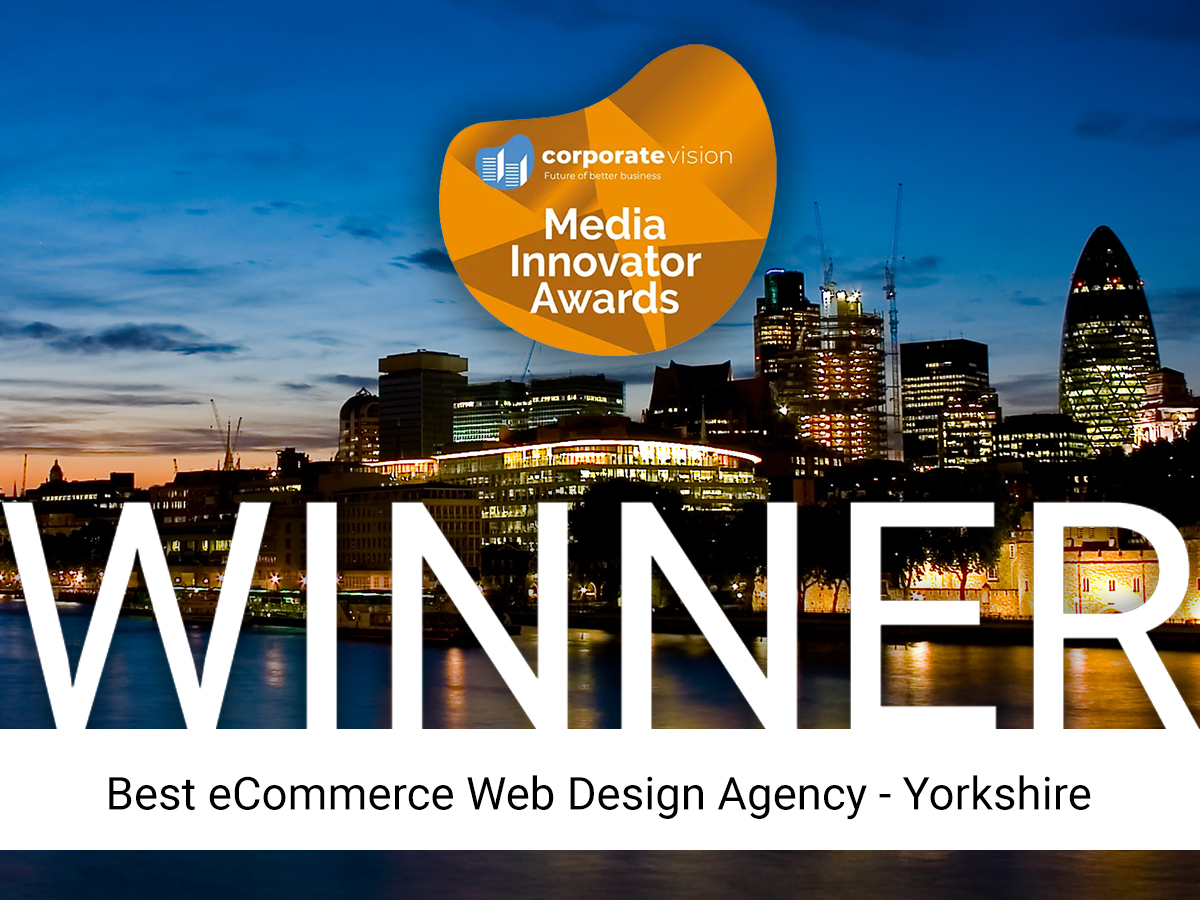 The Media Innovator Award for Best eCommerce Web Design Agency – Yorkshire has been given to DTF Digital. The award is the second to be won by the Yorkshire Digital Marketing agency this year.
"We received an email a short while ago notifying us that we had been nominated for the award and were delighted. We've really noticed a growth in the eCommerce sector, and have worked hard over the past 18 months to help businesses implement and improve their online presence. We are really proud to have been recognised for this work, not only once, but twice in a short space of time. If we carry on at this rate we're going to need to invest in a trophy cabinet!"
Stacey Pratt – Director
Earlier in the year, DTF Digital also took home the award for Best eCommerce Web Design Company – Yorkshire, in the SME News 2021 UK Enterprise Awards.
What are the Media Innovator Awards?
The Media Innovator Awards aim to acknowledge prestigious businesses, and individuals who have excelled within the industry. The 2021 awards are important in recognising those who have shown their hard work, by keeping up with the rapid changes in the industry.
eCommerce Portfolio
A few of the eCommerce websites that DTF Digital have recently worked on.