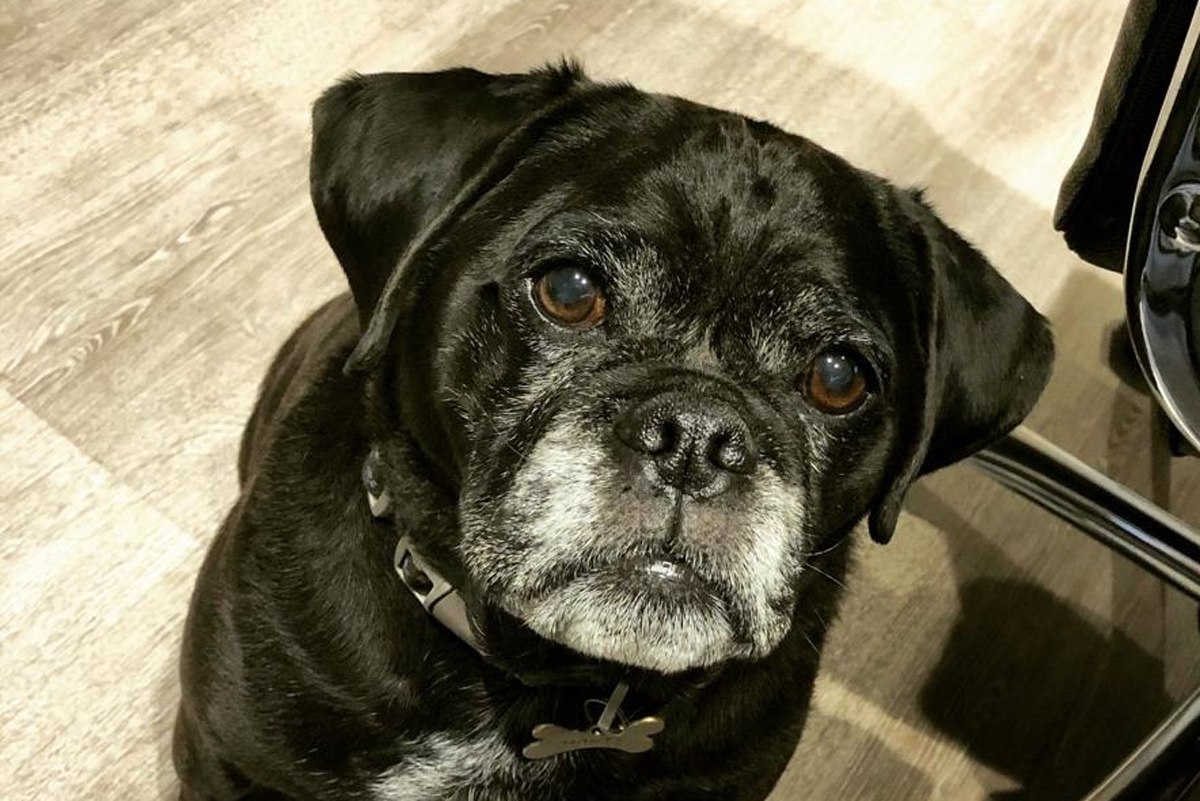 #NationalBlackDogDay is held on October 1st, the hashtag is used to raise awareness, create a community, initiate conversations and to share pictures and videos on social media channels.
So given that it's National Black Dog Day, we would like to introduce you to Monty, DTF's resident office dog.
A little about Monty
Age: 8
Breed: Puggle (half pug, half beagle)
Role at DTF Digital: If anyone's cold I do a great job of keeping feet warm by laying on them under the desk. Also when its time for treats in the office, I'm your dog for hoovering up the crumbs, I like to keep things clean and tidy. I also notify the team when the post has arrived by barking when I see our lovely post lady, heading down the drive.
Favourite Food: Sardines or sausages, but I will eat anything including socks, teddies and my kid's leftovers.
Favourite Hobby: Sleeping, I snore very loudly, some of you may have heard me on the phone!
Likes: Walking, shorter ones now I'm getting older. Cuddling up on the sofa with my humans, watching the latest shows on Netflix. Barking at those pesky pigeons that land on our roof.
How to take part in #NationalBlackDogDay
Simply upload a picture or video to social media channels using the #NationalBlackDogDay hashtag on October 1st. Comment on others posts and follow accounts also using the hashtag. This helps others engage with you and may increase your following.