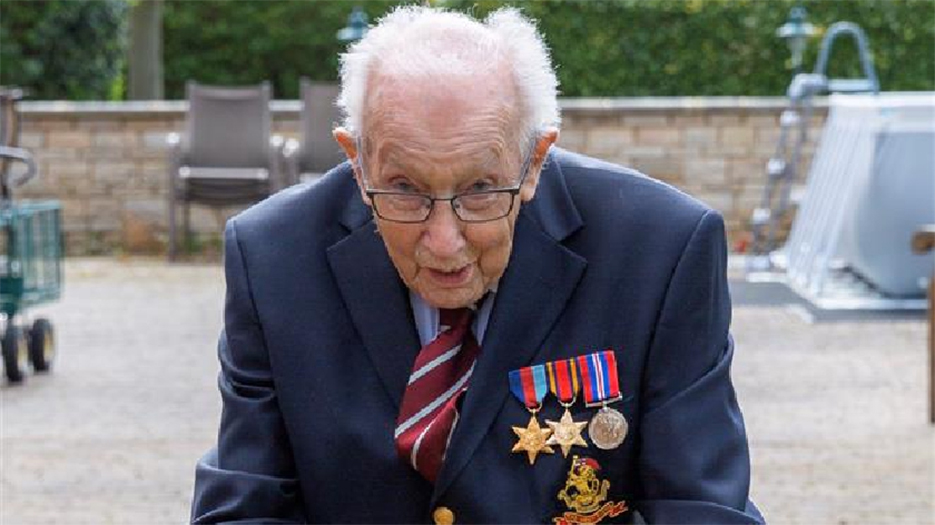 Captain Tom Moore turns 100 this month. To mark the occasion he challenged himself to walk 100 laps of his garden. With a little aid from his zimmer frame, Captain Moore today achieved his goal. Through fundraising website, JustGiving, Captain Tom Moore aimed to raise £1000. To date his efforts have raised £14million pounds for the NHS. This is the largest amount raised via the platform by an individual to date.
100 Year Celebrations
Originally CPT Moore planned on a garden party to mark his 100 years celebrations. Unfortunately this was cancelled amidst the Coronavirus pandemic, which still sees the UK in lockdown. In light of this Tom decided to do something different!
Support for Captain Tom Moore
People across the globe have supported CPT Moore in his fundraiser. There has been an overwhelming amount of money pledged for the cause in which CPT Tom says is "marvellous that so much money has been offered"
Alongside this he has been sent messages of support from celebrities, appeared on national TV and on radio broadcasts.
As he crossed the finish line earlier today, he received a salute from members of the 1st Battalion Yorkshire Regiment who had come to offer their support.
The public have launched a petition for Captain Moore to be knighted by the queen for his efforts. A statement from PM, Boris Johnson, has outlined that Tom will be recognized for his efforts.
JustGiving Record Breaker
JustGiving, launched in 2001, is an online platform that allows donations to be made to causes and charities across the globe. Users can set up an event and a charity/cause they would like to raise funds for and share this quickly and easily on social media platforms.
Captain Tom is the biggest individual fundraiser the website has ever seen.
Crossing the Finish Line
What's Next for Captain Tom Moore?
Captain Tom Moore now has his sights set on raising £20million. He has suggested that if people keep donating, he will keep walking!
What an inspiration this man is, we hope you get the recognition you deserve and thank you for supporting our wonderful NHS. You can donate to Tom's cause at his JustGiving page