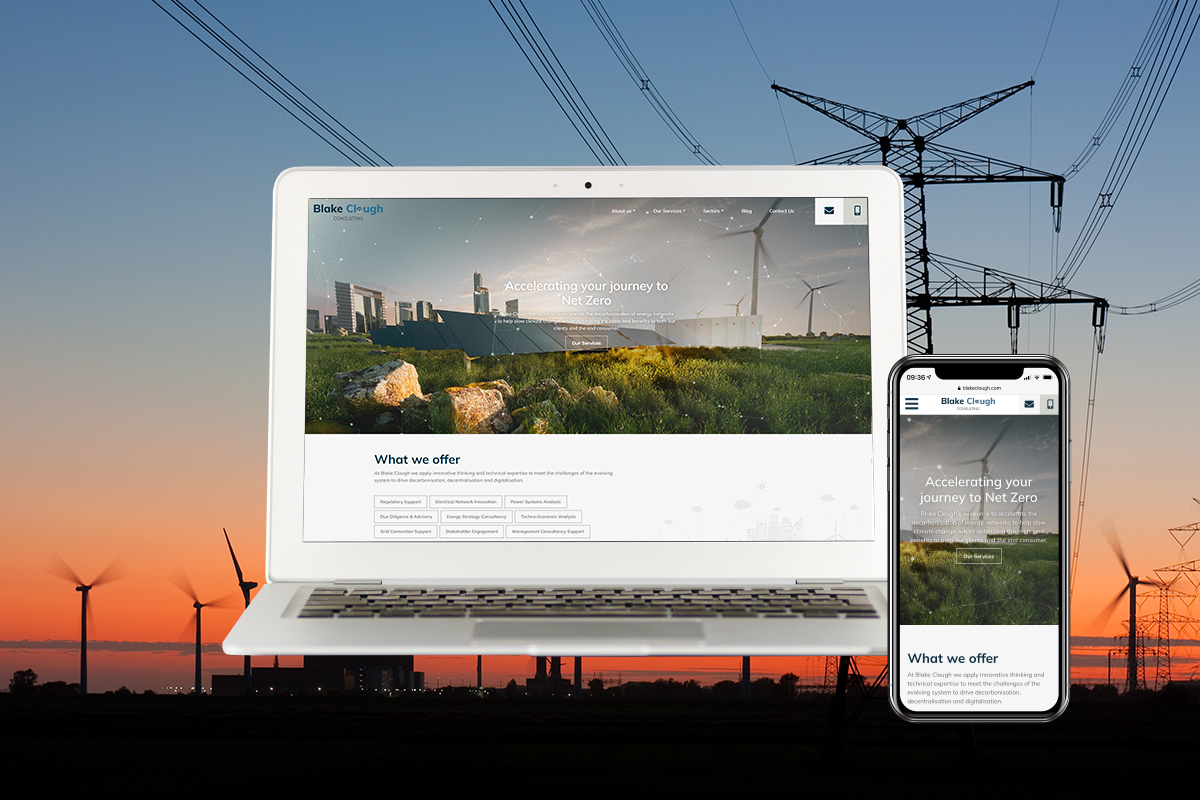 We are delighted to announce our latest website launch for specialist energy consultants, Blake Clough, who aim to decarbonise electricity networks. The company are looking to work with network operators, local authorities, offshore renewables, onshore developers and regulators to help them transition to greener, carbon neutral/negative technologies and infrastructures.
The WordPress website is a brochure site, featuring services, meet the team and blog, which will allow Blake Clough Consulting to update their customers on the latest legislation and news for their industry sector.
We've also added a particle animation to the homepage of the website, after discussing ways of visualising the energy networks. Try and push all the particles off the page, trust us we've tried several times, it's hard!!