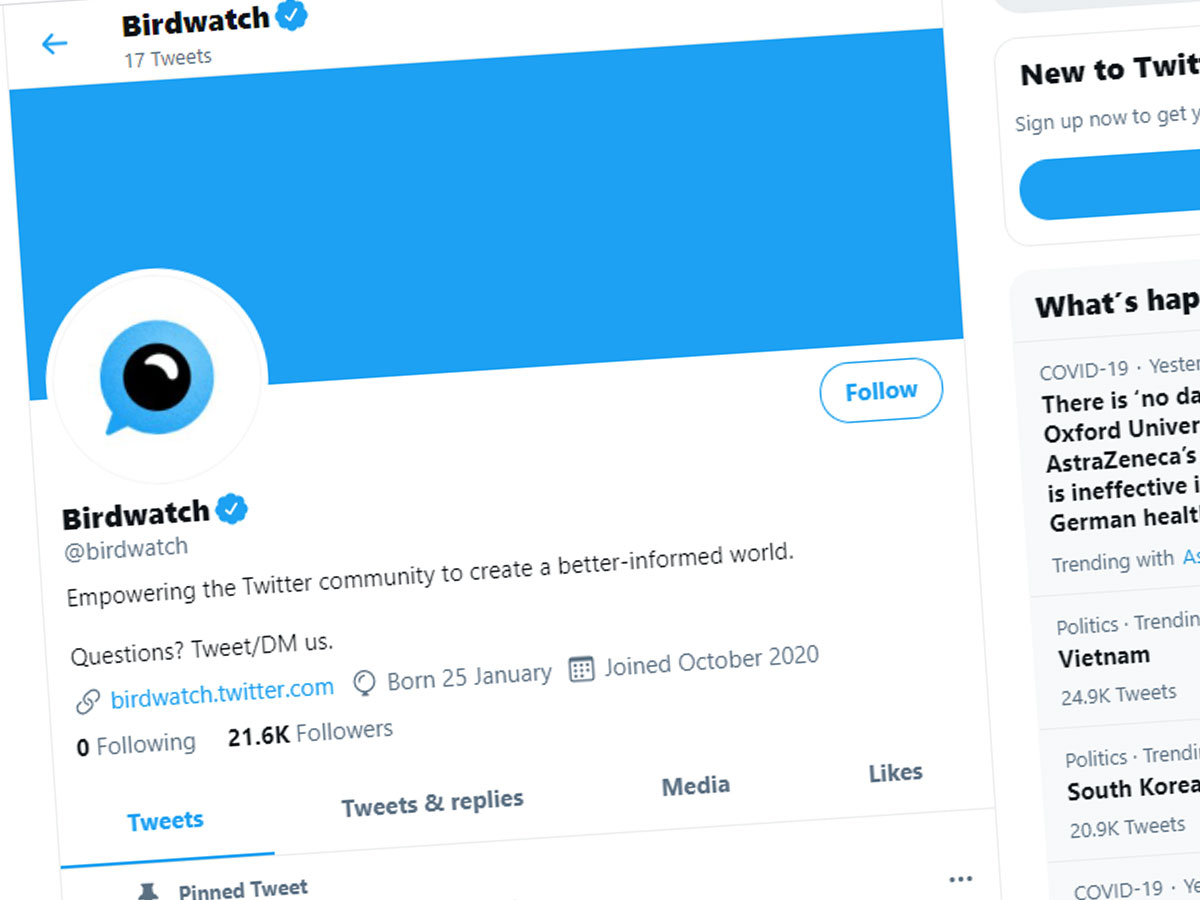 Birdwatch is a new social community based approach to misinformation on the social media platform, Twitter.
Why have Twitter launched Birdwatch?
Social media is widely used across the world, it's no wonder that news can spread fast. unfortunately though not everything that is shared online is factual and news may have been altered, as it is passed from person to person.
During today's current situations, especially news involving COVID19 and Brexit, it is important that "Fake News" and incorrect information isn't propelled via social media. It can cause worry, fear, anxiety and alarm for some users.
Twitter is calling on it's community to flag news that they believe is incorrect, misleading and/or fake in order to reduce its spread to users.
In a statement from Twitter they explain "Birdwatch allows people to identify information in Tweets they believe is misleading and write notes that provide informative context. We believe this approach has the potential to respond quickly when misleading information spreads, adding context that people trust and find valuable. Eventually we aim to make notes visible directly on Tweets for the global Twitter audience"
How to use Birdwatch
If you spot a tweet that you believe to to misleading or incorrect you can flag it on the Twitter platform. Simply click the 3 dots on the top right hand side of the tweet. On the tab select the "contribute to Birdwatch" label which then allows you to say why you believe the tweet to be misleading. Users can then submit how much harm they think the tweet could cause, as well as evidence and notes.
Find out more
You can find out more about the scheme by following @Birdwatch on Twitter or read more here:
https://blog.twitter.com/en_us/topics/product/2021/introducing-birdwatch-a-community-based-approach-to-misinformation.html