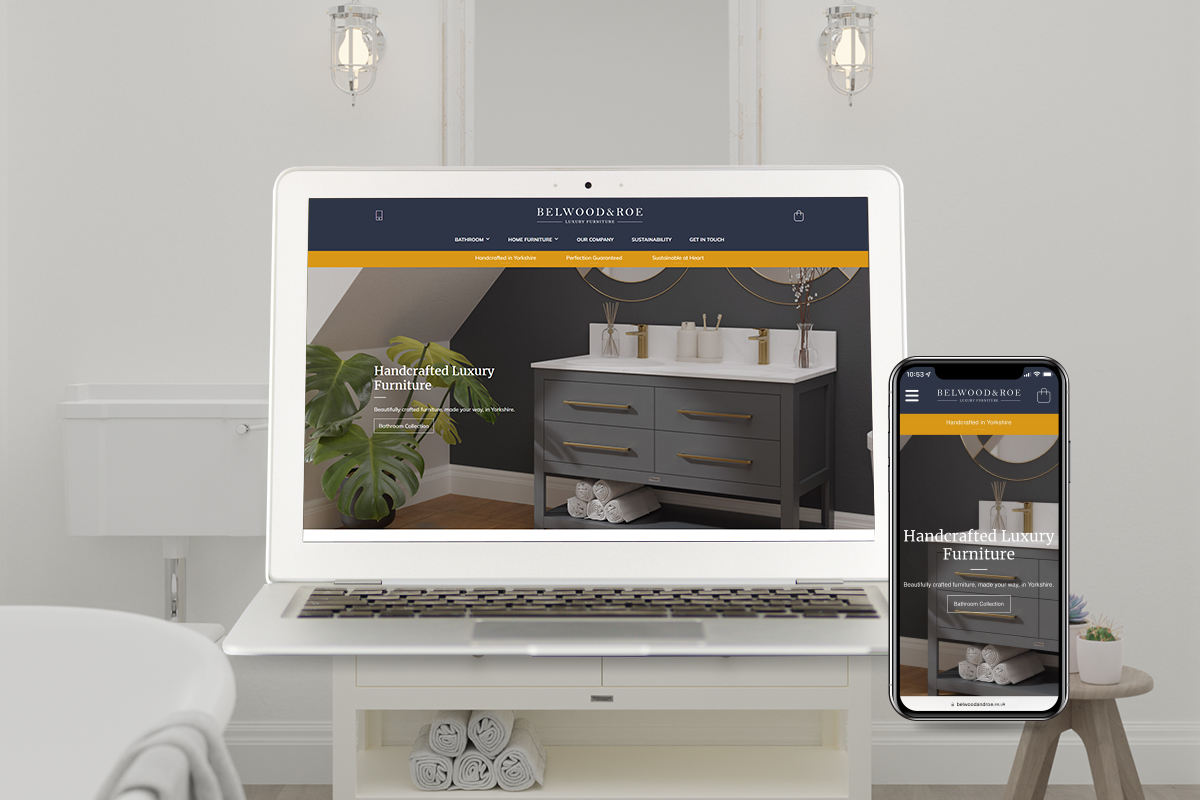 Belwood & Roe, a luxury, customisable furniture maker, based in Yorkshire, have just gone live with their brand new website.
Built in the popular WordPress platform and utilising the WooCommerce Plugin the new website allows users to browse the product range, select and customise their furniture. Options include sizing, Farrow & Ball colourways, basins, taps and positioning, handles and worktops.
The website allows allows customers to pay for their items via the "buy now pay later" payment gateway, Klarna. It also makes use of the feature rich email marketing system, Klaviyo, which will allow our client to segment their data, create email automations and keep their customers in the loop with latest news, trends and product launches.
The website design focuses on the brand's strong navy and mustard colourway as well as product imagery. Products have an image gallery and are available to view as a 360°. Customisable options are clear and concise, providing the user with a price update as they add additional extras to their furniture.
We can't wait to see the next range of Belwood & Roe products launched, which will look to incorporate living room, hallway and general storage pieces.