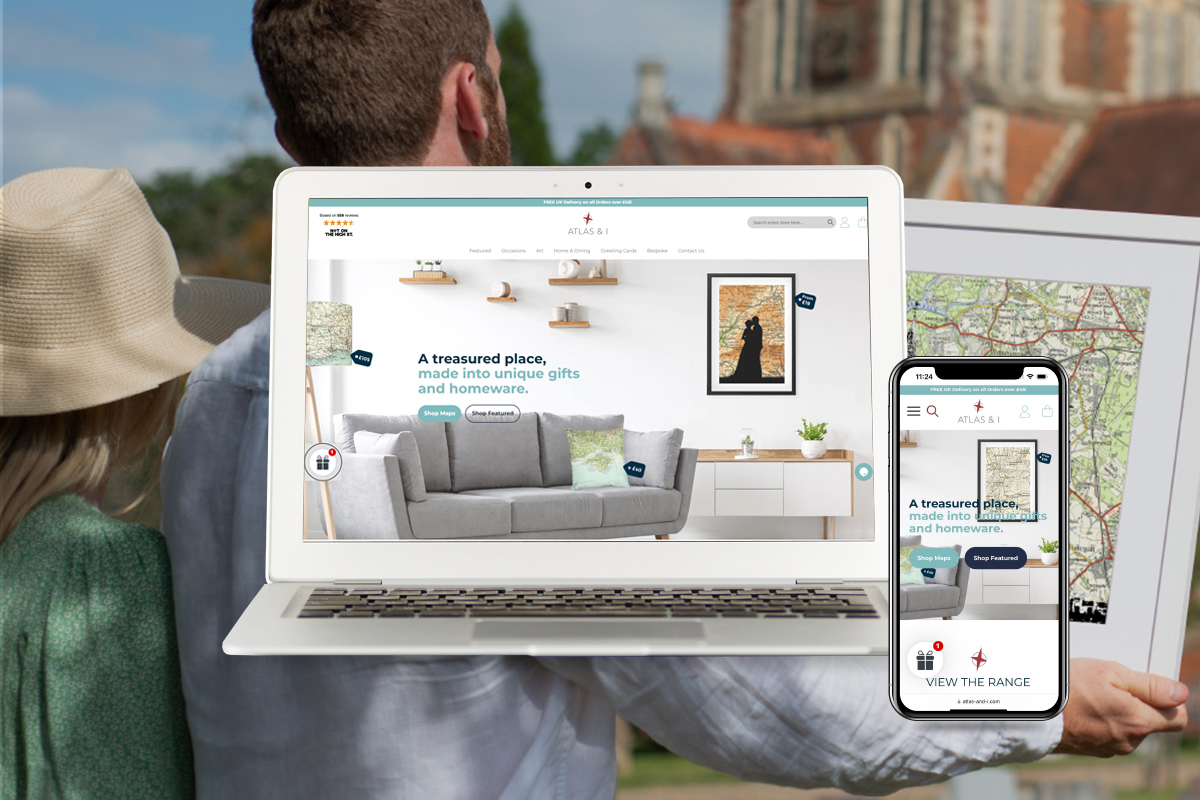 We are delighted to announce that the Atlas and I eCommerce website, offering customers bespoke personalised map gifts, homeware, and stationery, is now LIVE.
The website offers an interactive experience for customers, who are able to design and personalise a selection of map based products. Attributes such as frame colour, size, silhouette overlays and different map types can be selected on products, allowing a multitude of options, for customers looking for a truly personalised product.
Complex Magento 2 Website
This complex Magento 2 eCommerce project includes bespoke mapping components and direct to print integration work. It allows customers to choose a type of product, select a location, choose a silhouette overlay if desired and see the finished result before checkout. Items can be then ordered using various payment options such as Paypal and Link.
Email marketing software, Klaviyo, works autonomously in the background, providing customer notification emails and abandoned basket reminders, to those who have failed to checkout. Once an order has been placed, the direct to print integration automatically begins preparation for product creation.